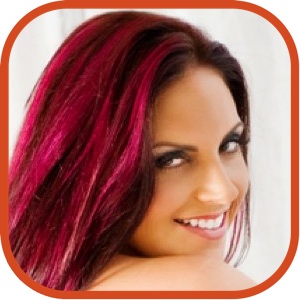 Posted by Taylor Peterson Categories: Beauty, How To
I love the ombre look and have done it several times. I saw the pin from Glitter, She Wrote with instructions on a plastic wrap marble look and since I already had an appointment today, I thought I would try this out. It is always hard for me to pick a color, but pink is my favorite so I decided to go with that for my base.
I started with two coats of pink and waited approximately 6 minutes for them to dry. Six minutes was not long enough, and I immediately smudged my nail trying to cut the plastic wrap. Luckily, I was going to add a messy color on top, so I didn't have to bother with fixing it, and you can't even see where that error was. Finally, a technique works even if you have smudges and dings!
Click to continue reading How to paint ombre nails with plastic wrap marble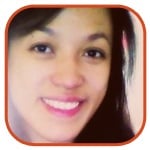 Posted by Mia Ricci Categories: Advice, Editorials, His Take, How To, Relationships
Hello beautiful (yes, yes on the inside too!) Girl Snark readers. Today, I will share with you a listicle of some of the worst break-ups I had.
This top secret list consists of five carefully selected individual incidents, out of umm… say twenty-four. Twenty-four, you say? Yes, that's quite a lot. But that also makes me an expert. I am doing this so those of you who are on a "self-pity he-left-me-my-life-is-over" crying binge right now can see the silver lining, which is probably not the worst break-up in the world. Look at Mia! She's experienced this a gazillion times and she's still alive and kickin'! Yes my friends, I am still alive and very much kickin'. Cue that Destiny's Child "Survivor" song.
Let's go!
Click to continue reading Dating Diary: War Stories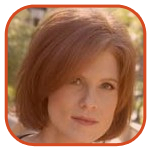 Posted by Marla Martenson Categories: Advice, How To, Marriage, Relationships
Forget it, ladies! Find a man who already has the qualities you are looking for. Now, I am not saying that if you are both young and he is still getting an education and will be moving up in his career that you should not be with him. I am talking about situations like he is forty and still living with his parents or has room mates and smokes pot all day; when he's still trying at fifty to get that record deal while he expects you to support him, well, you get the idea. If you are fine with those scenarios or something similar, then that is alright, but if not, move on to someone who already has something going on. Don't think that with your encouragement or advice that he will change into what you want him to be. So many women are so eager to fall in love and get married that they give a guy credit for qualities that he doesn't have and won't ever develop. Don't fall for a guy until you know all that you need to about him. You want a man with good character and the qualities that are important to you now, not possibly one day.
Don't commit to or marry a guy if:
* He is jealous and it has been an issue in his past relationships.
* He abuses drugs or alcohol. An addict will always give priority to his addiction. You cannot save him or change that; the desire to change has to come from within him.
* He is gay and you think that you can change him.
* He tries to isolate you and makes you give up your friends and activities that you enjoy.
* He makes fun of you or tells you that you are stupid.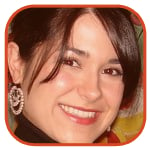 Posted by Katie Gutierrez Painter Categories: Advice, Fashion, How To
I have to say: If there's one upside to this economy, it's that department stores, boutiques, online shopping sites, and designers alike are so desperate to clothe us (a.k.a. sell stuff) that prices on everything from sunglasses to wedding gowns are slashed. Which is great for girls like me, who are, well, still desperate to be clothed by them! The bottom line is that, if you know where to look, you'll never buy a full-priced handbag, pair of It jeans, or must-have dress again.
Shop it to Me
Shop it to Me markets itself as your own personal shopper, and it's a pretty accurate tagline. Sign up on the website; tell it what types of sales you'd like to hear about (i.e. women's clothing, bags, and shoes and girls' clothing); input your various sizes; select your favorite brands/designers from dozens of options, including Marc by Marc Jacobs, BCBG, Theory, DKNY, Nanette Lepore, See by Chloe, and many more; let the site know how often you'd like to receive Sale Mail (I choose twice a week) and, of course, the minimum percent off you'd like to hear about. Voila! Every Tuesday and Friday at 9 a.m. I have a lengthy list of sales from Nordstrom, Shopbop.com, Zappos, Macy's, and more. Plus, for every 10 friends you recommend who sign on to the site, you get a $10 gift card.
Gilt Groupe
Gilt Groupe is a dream find for designer-hounds. The equivalent of exclusive New York sample sales, the site offers access to women's, men's, and children's luxury designer merchandise reduced by up to 70%. Home decor items are available as well. The way it works: Everyday, you'll receive an email letting you know of that day's sale, which will last only 36 hours and usually feature less than a dozen items hand-picked by the designer. It's not unusual for items to sell out very early, but you can always put yourself on the waiting list. Today, I had my eye on a vivid tangerine silk ruffle dress by Miguelina, reduced from $495 to $198. Unfortunately, my size was already sold out—lesson learned!
Eluxury
Check out the sales section of Eluxury.com for reduced-priced goods from such coveted designers as Versace, Dolce and Gabbana, L.A.M.B., and Marc by Marc Jacobs. If you've got a spare $1,300 stashed in a sock drawer somewhere (ha..ha), do me a favor and splurge on this mink-fur stamped suede Fendi bag reduced from $2,450.
For the rest of us, how about this edgy snake bracelet from Roberto Cavalli, down to $139 from $350?
Edressme
Full disclosure: I own more than 50 dresses. Knowing it's obscene won't stop me from buying more, and when the compulsion hits, I turn to edressme.com. It is the site exclusively devoted to dresses, and you'll find a ton of bargains on their "under $99" page. How about this adorable black and white tank and ruffle combination by edressme.com for only $61.20?
Retail Me Not
Retail Me Not offers online coupons for more than 20,000 stores. So before the adrenaline rush makes you hit "Pay," make sure you're not missing out on a coupon for free shipping, an additional 20% off, or buy-one-get-one-half-off. I've saved up to an additional 30% on purchases through this baby!
And Don't Neglect to Shop Local
Many local boutiques ask for your e-mail address when you check out. If you love the boutique, give it to 'em. You'll be the first to know about sales and events. Just this week, for example, I received an e-mail from one of my favorite local boutiques advertising its spring sale with 20% off new merchandise… and champagne during shopping! Sometimes, boutiques along the same street will put together a joint sales event or host trunk shows by some of their designers. Half the time, these events also offer nibbles by local restaurants and complimentary wine or champagne. If you're worried that your reserve will fail if you get a little tipsy, just BYO non-influencing beverage.
Happy sale-ing! Let me know what you find.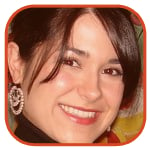 Posted by Katie Gutierrez Painter Categories: Advice, Fashion, How To
All right, ladies, I don't know about you, but I have been dealing with the most schizophrenic skin lately! Always a bit of a rabble-rouser (Accutane twice, perhaps?), my skin lately has been winter-dry and flaky… in the areas where it hasn't been producing unnecessary amounts of oil, that is. My pockets aren't particularly deep these days, so I decided to mix my standby powder Bare Minerals foundation with my daily Neutrogena Oil-Free SPF 15 Lotion, a part of the Neutrogena Acne Therapy System. The result? A light but creamy tinted mineral moisturizer with coverage I can dial up or down (more lotion for sheerer coverage and vice versa). Brilliant! Perfect to try with your own powder and moisturizer. The only caveat: You'll want to steer clear of wearing tinted moisturizers or liquid/cream foundations in general when it's likely you'll sweat. Runny makeup? Never hot.
A recent savvy purchase of mine was the Loreal Double Extend Beauty Tubes (in black). I'd been a big fan of the original Double Extend mascara and was intrigued, I must admit, by the commercials. An $8 investment, these falsies-by-wand are my new besties. If I could have worn this mascara on my wedding day, instead of actual false lashes, perhaps we all could have been spared a set of eyelashes floating inside a champagne cocktail by night's end. Caveat: While they're technically water-proof—as in, you'll experience no running—I kinda can't get over how creepy it feels to pull the tubes from my lashes at night. Basically, with soap and water, the tubes loosen, making your eyelashes look strangely limp (if still long). Rather than scrubbing with soap or eye makeup remover, simply pull gently at your lashes with thumb and forefinger; the tubes come right off, and damned if you don't feel you're washing your own eyelashes down the drain!
I just happened across the most genius bang-trimming trick—courtesy of Hollywood uber-stylist Kevin Mancuso—in this month's Elle: "Gather your bangs from temple to temple, twist them in the exact center of your forehead, hold them down toward your nose, and cut off the tip. Always cut them dry; wet hair can shrink up and be too short." Now, I've done this trick twice, once even with wet hair—sorry, Kevin!—and haven't yet needed to go back and edit the trim. Free and foolproof? Yes, please.
How have you been cutting beauty corners lately?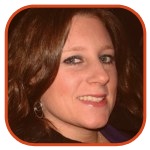 Posted by Vicky Lane Categories: Advice, Editorials, How To, Humor, Marriage, Relationships, Sex
As I've said before, guys just aren't allowed to ignore Valentine's Day. First of all, it's advertised everywhere in every store you could possibly shop in. Secondly, the retailers make it ridiculously easy for men to pick something up for us. Whether it's a heart shaped box filled with chocolates, some silly stuffed animal, or a bouquet of flowers, guys have it easy. But what about us? What the hell do we get for our husband, boyfriend, or friend who is male? Candy? Sure, but that's not very original and maybe you're like me and have been buying Valentine's chocolate all week. If I do buy Husband a cutesy stuffed animal I can't expect that to be the only gift. He'll take one look at it and toss it to the cat. And flowers? For men? I don't think so. We may as well buy ourselves the bouquet of our choice.
So we know, for the most part, Valentine's Day is really a test for men to see how romantic they can be. But I still like to return the gesture. I may be a taker but I love to give just as much. And as cheesy as Valentine's Day really is, I think men want to be romanced just as much as we do.
Here are some "gift" ideas that I think men will appreciate this Saturday.
1. Be Sexy
Ok this one is obvious and probably the one thing he really (really) wants. If you're like me, you have a drawer full of sexy lingerie that pretty much stays there most of the time. Maybe I'll buy something new but then again, will he even notice if it's new? Probably not. If you wanted to actually buy a gift to offer while looking hot, a basket of intimate "bedroom" products is a sure thing. Sex is really all men want most of the time so giving him what he wants is your best bet.
Click to continue reading 5 Ways to Romance Your Man on Valentine's Day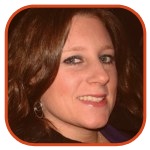 Posted by Vicky Lane Categories: Advice, How To, Humor, Marriage, Relationships, Sex
In these times of economic crisis, people everywhere are looking for ways to cutback. This week, Netflix reported their highest sales growth in years. Could it be that those ridiculously high movie tickets are just too much of an expense these days? Last week Husband and I spent $30 on a trip to the theatre. Now while it's not something we ultimately want to cut from our budget, signing up for a DVD rental program is a great way for us to save some cash. It's also a really great way to spend an evening. Making a good dinner, putting comfy PJ's on, and curling up on the couch to a good flick can be romantic and relaxing after a hectic work week. It's also an excellent way to finally watch those movies you've wanted to see but never got around to. We're renting some classics now like Breakfast at Tiffany's and Lawrence of Arabia (which will take up your entire evening).
There are tons of ways to create "cheap dates" besides succumbing to the all you can eat buffet or the Mickey D's drive through. For example, going to lunch instead of dinner is a great, cheap way to try a new restaurant. Or, how about taking advantage of the local scenery? We headed to the big Shedd Aquarium here in Chicago last weekend and it was fun and inexpensive. Museums, zoo's, etc. in general are usually priced pretty low. Plus, it's a great way to spend time with each other, get out of the house, and experience cool things right in your own backyard. A friend of mine just told me she and her husband toured the Anheuser Busch brewery in Jacksonville, FL for the first time even though they've lived there for at least 8 years. It's amazing how we sometimes overlook our local attractions.
Click to continue reading Easy Ideas for Cheap Dating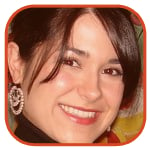 Posted by Katie Gutierrez Painter Categories: Advice, Celebrities, Fashion, How To
Things I love about winter: boots, coats, hats, Christmas lights, steak (somehow, red meat tastes even better in cold weather), sidewalk cafes with heaters, and tamales. Definitely tamales.
Things I despise about winter: drafty houses (mine). MY HAIR!
Winter wreaks havoc on my otherwise moderately well-behaved hair. It's the static. Mixed metaphors aside, my hair is a friggin' lint trap for static. I can't straighten it, I can't wear it wavy. My only recourse, which I've been using for more than a decade, is The Messy Bun. Well, this season I rediscovered a more creative and infinitely chicer way to keep my crazy hair away from everybody's eyes: The Braid. Now, before you whine, "But Katie, little kids wear braids!" let me at least make a case.
Sweet Side Braid
On days—even in milder seasons—when my hair simply won't be tamed (read: bangs channeling There's Something About Mary), I turn to The Side Braid. Long-haired ladies, make a dramatic part in your hair—about a centimeter past the arch of your brow—and gather your locks over to the opposite shoulder. Begin your braid at the nape of your neck, and end it two to three inches from the tips of your hair. This prevents most shorter layers from haphazardly sticking out. Secure braid with a band the color of your hair. Check out Rebecca Romijn's easy red-carpet 'do, and for extra prettiness, clip a small bejeweled hairpin or barrette over the arch of the eyebrow on the opposite side of hair part.
Click to continue reading For an Easy Hair Update, Go Old-School!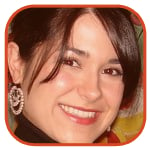 Posted by Katie Gutierrez Painter Categories: Advice, Editorials, Entertainment, Fashion, How To
Go ahead; ask. I've heard the question so many times, by friends, relatives, and relative strangers—all with the same look of bewildered desperation: "But how do I find a style of my own?" Paradoxically, the conundrum makes sense. No two women have the same body, taste, or lifestyle, and with Do's, Don'ts, Classics, Freshes, and Tragics morphing into each other every season, who's to say what's right? You. You're to say what's right. Here's how use your home, office—even your favorite TV show—to tap into your signature style… and keep it until you say it's time for a change.
Revisit your old Crayola box
I drive a red car, wear red-framed sunglasses, obsess over my red BlackBerry, heat water in a red tea kettle, and relax in a red-walled bedroom when I visit my parents. The funny thing is, when I was asked a couple of years ago what my favorite color was, I had to mull the question over! My gravitation toward red, in all its delicious hues, is instant and unconscious. But I know why I love it: It's vibrant, powerful, alive, playful, and sexy. All things I'd like to epitomize. If you don't have a 72-box of crayons lying around, visit your nearest home improvement store and check out the paint aisle. There, let yourself pull out the first three samples that move or inspire you. Hang onto them. See if these aren't colors you're drawn to in other areas of your life—like the flowers you bring home from the grocery store or the font color of your e-mails or the jewelry box on your bathroom counter. (Mine's red.) Voila! You have a signature color—and it's okay if it's beige, as long as you love it.
Click to continue reading How to Create Your Signature Style (Hint: You're Already Halfway There)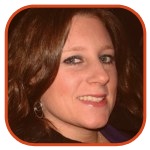 Posted by Vicky Lane Categories: Advice, How To, Marriage, Relationships, Sex
Some people have been asking me why I'm blogging so much about dating and ex-boyfriends now that I'm a married woman. Well, if you look at my life in segments, my dating life far exceeds my married life. I figure my first date happened at the age of 15 and I was married at 30. 15 years of dating versus just over one year of being married. I can no way claim to have knowledge about how to make a marriage work. But I can discuss what I've experienced so far, and steps I've taken to make my marriage successful.
So the wedding is over. It's funny how the question that everyone asked went from "how's the wedding planning?" to "how's married life treating you?" or "so when are you having a baby?". I find the one about married life the most interesting. I hear it the most from married people and am now starting to feel like maybe it's a trick question. If I look closely, I can see them looking at me with a raised eyebrow and maybe thinking to themselves "ha ha sucker, so how is married life really"? It seemed innocent at first and I always answered "Great!" But I realized that they knew something that I didn't, and were waiting for me to discover that being married is no walk in the park.
Click to continue reading For Better or For Worse: Life After the Wedding
© Gear Live Media, LLC. 2007 – User-posted content, unless source is quoted, is licensed under a Creative Commons Public Domain License. Gear Live graphics, logos, designs, page headers, button icons, videos, articles, blogs, forums, scripts and other service names are the trademarks of Gear Live Inc.